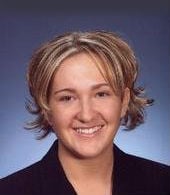 A native of Kansas City, Leslie graduated from Blue Springs High School in 1997. Before she became an attorney at law she studied business administration and received her bachelor's degree at the University of Missouri-Kansas City. She continued her studies at the UMKC Law School. In 2004, she graduated with her law degree as well as a master's in business administration, making her a well-rounded attorney at law.
Experienced Attorney at Law
In her first years as an attorney at law, Leslie joined a local law firm where she gained several years of expertise and experience in the complex field of consumer bankruptcy. In 2008, she decided it was time to make the leap to her own practice, so she started the Law Office of Leslie A. Williams. In addition to continuing to serve those facing bankruptcy as an attorney at law, she expanded her practice to many different areas, including divorce, estate planning, criminal defense, DUI and traffic.  Leslie has been successfully providing her clients with outstanding legal representation in Blue Springs and Kansas City for many years.
Bar Membership
As a member of the Kansas City Metropolitan Bar Association, Leslie is an attorney at law in the state of Missouri, the Western District of Missouri, and the District of Kansas.
Attorney at Law in Blue Springs
The Law Offices of Leslie Williams are located in Blue Springs, Missouri.  Attorney at law Leslie Williams is focused on providing legal services to clients in a friendly and approachable manner while maintaining the professionalism required to get the best results for each legal case she takes on. If you'd like to talk to an attorney at law about your situation, stop by Leslie's Law Office in Blue Springs, use our web submission form, or give us a call at (816) 220-1781.